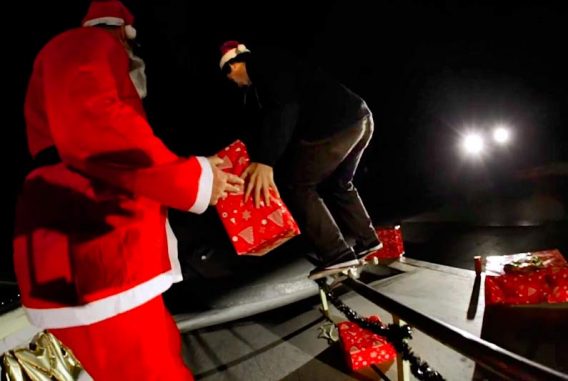 L'équipe du skatepark vous souhaite une bonne et joyeuse année 2017 !
Doble Skateboard & le Cosanostra Skatepark vous souhaitent un joyeux Noël avec cette vidéo :
JOYEUX NOËL !!!!
FILMED BY :
Romain Gerlach
Jérémy Hugues
EDITED BY :
Romain Gerlach
SKATERS
DOBLE SKATEBOARDS :
Ben Botta
Hugo Rauch
Edouard Mouton
Baptiste Coste
DOBLE WHEELS :
Mathieu Dupuy
Uryann Raudet
Matt Débauché
Alexis Greusard
COSANOSTRA GUESTS :
Gaëtan Ducellier
Sam Beckett
Chloé Bernard
Flo El Gabteni
Adrien Turbel
Dimitri Kostoff
Mathias Thomer
TEAM MANAGER :
Denis Noël
ARTISTIC DIRECTOR :
Théo Bellot
MUSIC :
Smokey Robinson & The Miracles – You Really Got A Hold On Me
BIG THANKS to Cosanostra Skatepark, Chelles (France).